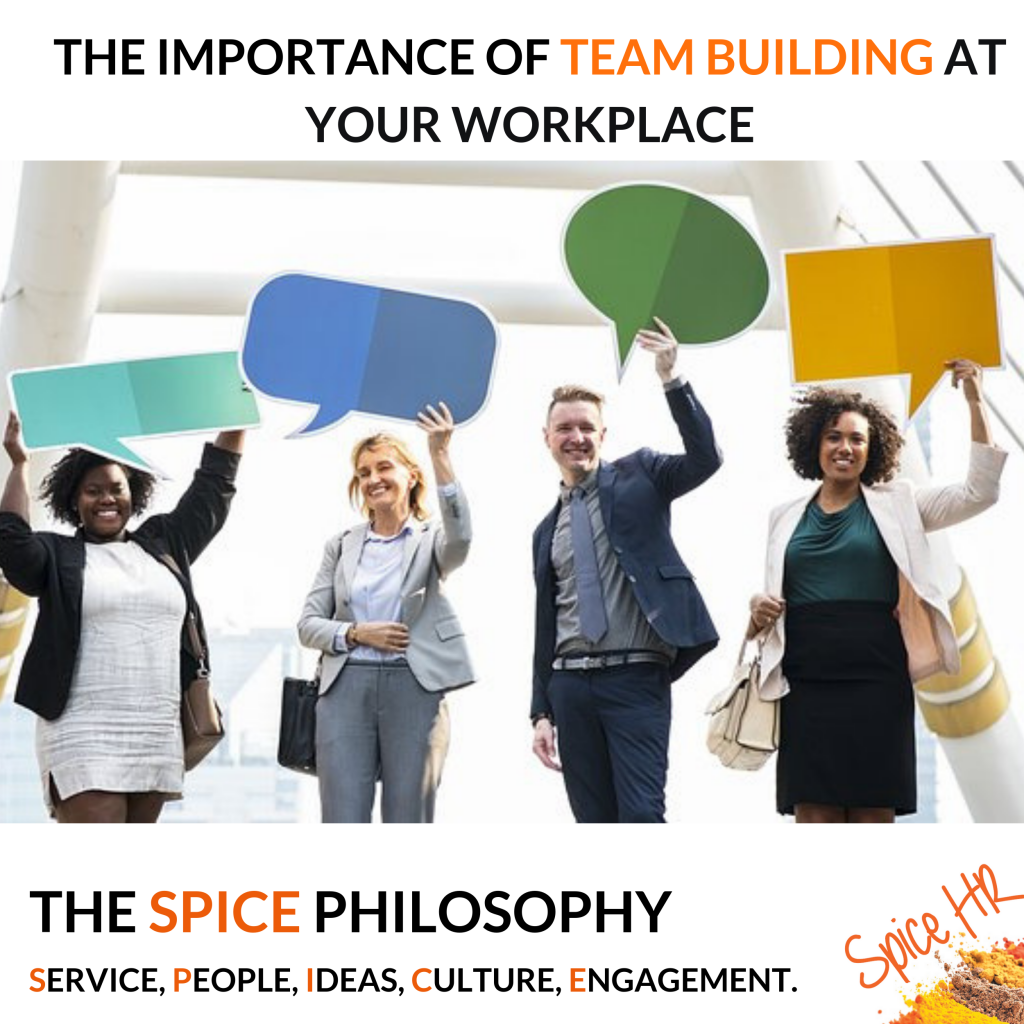 Unless you have been living under a rock, you will have heard about the benefits of team building.
However, when you read that term right there on the page, you might have just let out a little groan!
Unfortunately, this important aspect of creating a successful workplace culture has been incorrectly handled for so long that it has become an office cliche. Mention the words "team building" to the average group of people, and you are likely to get eye-rolling and moans of protest.
But don't write off the process so quickly!
Done correctly, team building is an effective and powerful way to build productivity, enhance workplace culture, and create a happy, creative work environment.
Forget sitting around the office role-playing awkwardly. Today's team building is innovative, smart, fun, and effective. Just as the right spice can elevate a dish to the next level, team building can add that extra secret ingredient for success to your business.
Excited? We hope so! Let's start building.
Why Is Team Building Important?
Done mindfully, team building activities and exercises are one of the most powerful investments you can make in your business. Here are some ways it can help your workplace:
Build communication
Reduce conflict and misunderstandings
Grow trust in all directions
Make staff feel valued
Increase engagement
Facilitate collaboration
Develop problem-solving skills
Boost creativity and productivity
Break down barriers
Lift morale
Sounds too good to be true, right?
But think about it. A business is only as good as its employees and how well they work together. Happy, connected, engaged people do great work consistently and efficiently. Communication flows, people enjoy coming to work, they respect and help each other. Your fabulous work culture attracts and retains top-notch staff, and the organisation runs like a well-oiled machine.
Now flip that and imagine an environment full of miscommunication, gossip, and distrust. Most people barely stop to chat with one another, small conflicts became costly issues, and morale is poor.
Okay, so one team building session is not going to be the magic wand to transform a fractured team into a dream-team. But as part of an organisational-strategy, it goes a long way.
How To Choose An Activity?
The key to making the whole exercise a success, is choosing the right activity.
Your team building project can be almost anything. The options are as diverse as the people on your team. The biggest challenge will be ensuring it embraces every individual and is appropriate to your workplace culture.
Here are some tips for choosing the right one for your team:
Get out of the office. You don't want this to feel like another day at work. It should be a fun way for people to connect in a different setting.
List your objectives first and plan the activity around those.
Have fun! Don't try and force some competency-based corporate result. Instead, target the qualities you want to enhance – like communication, empathy, collaboration, problem-solving, stress-relief – and let the results happen organically.
Choose something unique that pushes people slightly out of their comfort zones to encourage them to bond in new ways.
Never force or bully anyone into participating. This will have the opposite of the desired effect. Instead, opt for inclusive activities that everyone agrees with.
Get feedback – ask your team for ideas on what they would like to do.
Making the Most of The Opportunity
Team building is not a once a year "tick-the-boxes-for-HR" activity. It should be a key factor in building positive staff morale. The practices you embody during these sessions should translate over to the workplace. Find ways to keep the connection and positive energy flowing in between your out-of-work adventures as part of an overarching strategy.
Getting people out of the office and away from their "work identity" encourages genuine connection and collaboration. It gives people a chance to share experiences and get to know and appreciate each other's personalities, strengths, and quirks in a meaningful way. The trust, respect, and empathy that follow are priceless.
Are you ready to implement some meaningful activities to boost communication, reduce conflict, improve productivity, and so much more?
Then it is time to nail your team building. And if you need some help figuring out what that might look like at your workplace, then get in touch with us here at Spice HR. Drop us a line today!